Are you ready for Fourth of July?
I'm ready to enjoy fourth of July with some hot dogs, barbecue and a nice cold drink, but you can't do that without a cute fourth of July outfit. I have been on Pinterest looking for some fourth of July outfit inspiration ideas. From patriotic scarves to shorts to comfortable button downs, the inspiration is flowing. I am seriously considering going to buy my fourth of July outfit tonight.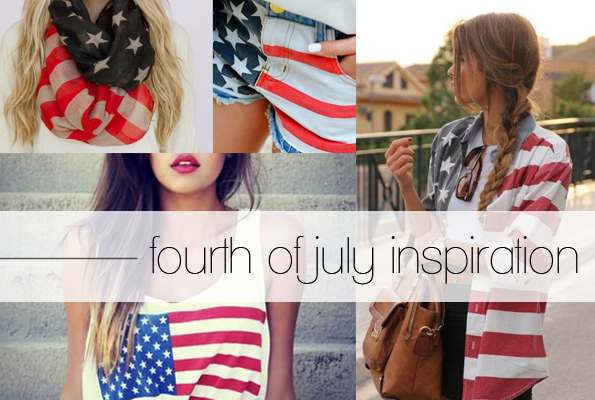 All photos in the collage are from Pinterest.
After hours spent on Pinterest, I was inspired to put together my own fourth of July outfit.
I want to be comfortable, so I went with a white and navy blue sweetheart dress paired with some red, blue and gold jewelry accessories. I'm into statement necklaces and wearing multiple bracelets right now, so these items worked out perfectly and go great with the fourth of July theme. As for shoes, you can never go wrong with Sperry's! And the bag was just a big BANG to finish off the fourth of July outfit.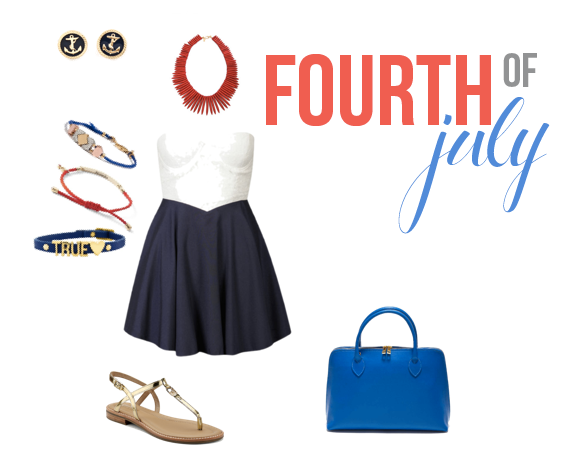 I cannot wait to go out and buy my fourth of July outfit and enjoy some fireworks!
What are your plans for fourth of July?
Do you have any fourth of July traditions or family gatherings?